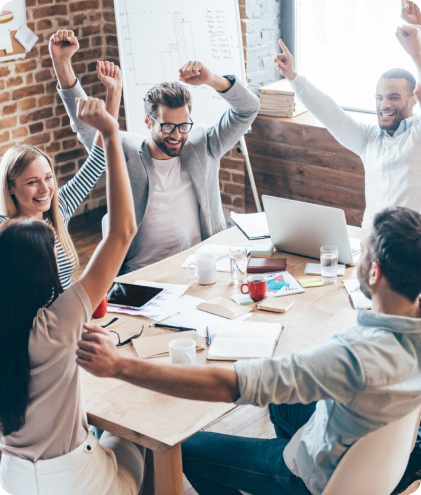 The Company
We'd seen it all and done it all. And we quickly realized that the event experience was never going to improve — for either event organizers or event seekers — unless we made some major improvements to systems that were slowly becoming outdated.
How could we use technology to give ticketing and event management a facelift? Over ten years working in the entertainment industry and hosting events, we observed the flaws and advantages of various ticketing service providers, as well as the universal experience of those organizing and attending events.
How do we provide a mobile-friendly marketplace that gives experience seekers safe and easy access to an unlimited range of event tickets directly from the organizers? And how do we give event organizers an accessible way to create, promote, and charge their events with a fully automated mobile platform that integrates promotional marketing, real-time guest list management, and electronic payments all-in-one? With these questions in mind, the team went to work in October 2019 and we're bringing you a fully realized, fully automated Frontline Ticketing in 2021!
Our Love for Events
Keeping event organizers and goers at the forefront, we want to provide a channel to our customers that is elegant, easy to use and inclusive of all their ticketing needs. Frontline Ticketing is not just a company to us; it's our love song to you.
Your Trust in Us
We ensure that your trust in us pays off. For experience seekers, we bring you genuine tickets for the hottest events, directly from reputable providers, so you can experience all the events you love with peace of mind. For event organizers, we take the "hustle" out of event management by taking care of all the administrative details so you can focus on designing an unforgettable experience!
All That You Ever Need
Our mission is to bring you a ticketing company that is complete in the truest sense of the word. Download and dive into the app — trust us, we've thought of everything!
Contact Us or
Leave your message
Customer Service Number
Customer Service Address
2167 Ralph Ave L #16, Brooklyn, New York. 11234.
Customer Service Email